<![if !vml]>
<![endif]>
12 step programs allow afflicted people a daily reprieve from their disease. The 12 steps provide a pathway to achieve a spiritual awakening and the regaining of sanity. Only those willing to go to any length have been successful in achieving this objective. We cannot "cure" you here. Our purpose is to provide information and fellowship. In here, you can explore several of the aspects of the 12 steps and some good reading about disease and recovery. Make yourself comfortable!
Come on In!
Have Some Coffee
And check out the menu
You can start anywhere you want!
Please take a moment and sign our guestbook (click on the book)
We are interested in your opinions.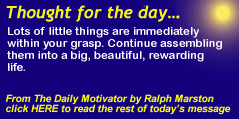 Home | E Cards | Chat Room | Cafe Forum | Photo Board | 2005 Roundup | 12 Step Help | All About Us | Contact Us | Web Journal | Our Founder
How It Works | The 12 Traditions | 12 Step Prayers | The Promises | Recovery Links | Financials | Web Rings | Banner Links | Newsstand | Guest Book
© 2005 Bob Ramstead/12 Step Cafe. All rights reserved.